3rd April 2019
How to Stop People From Adding You to Random WhatsApp Groups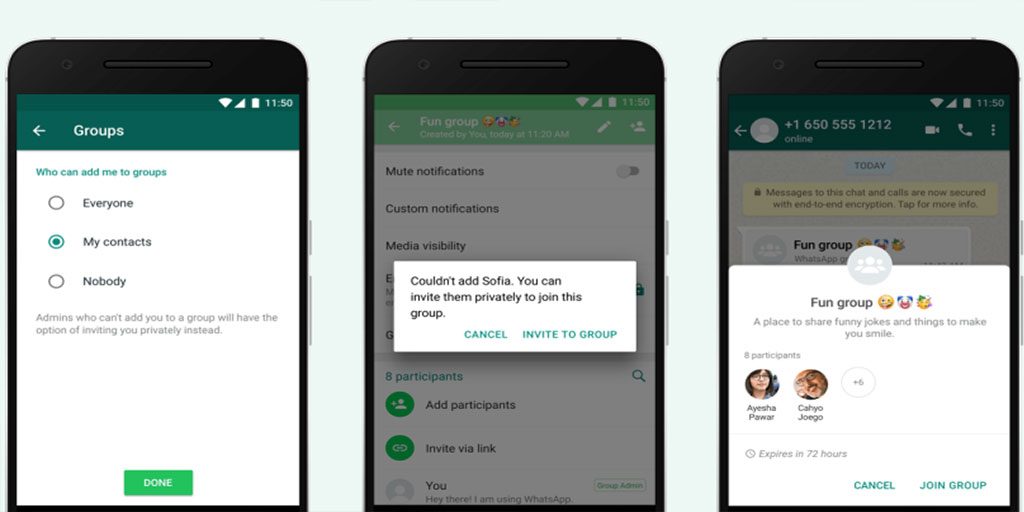 By Pcmag
Sick of strangers adding you to WhatsApp groups? Now you can stop them.
The Facebook-owned messaging app just introduced a new feature that gives you more control over who can add you to groups on the platform. WhatsApp says this new privacy feature for groups will cut down on abuse and help keep your phone number private.
To specify who can add you to a group, head over to Settings. Tap Account > Privacy > Groups and select one of the three options: "Nobody," "My Contacts," or "Everyone."
"'Nobody' means you'll have to approve joining every group to which you're invited, and 'My Contacts' means only users you already know can add you to groups," WhatsApp explained in a Wednesday blog post. "In cases where 'My Contacts' or 'Nobody' is selected, the person inviting you to a group will be prompted to send a private invite through an individual chat, giving you the choice of whether to join the group."