8th April 2019
St Lucia government minister resigns after second episode of alleged misconduct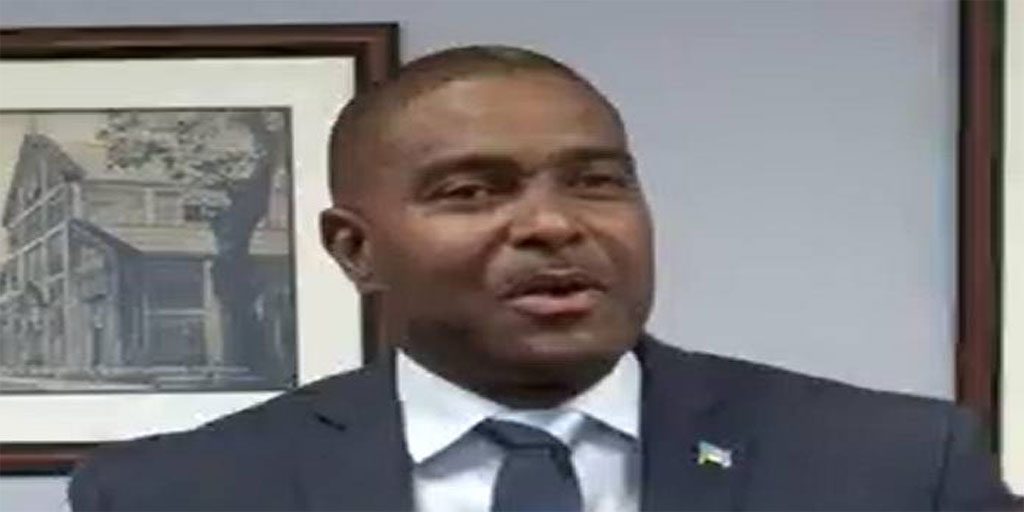 By Caribbean News Now
By Melanius Alphonse
Caribbean News Now associate managing editor
melanius@caribbeannewsnow.com
CASTRIES, Saint Lucia — Multiple sources confirmed on Friday that Senator Dr Ubaldus Raymond, minister for the public service, has resigned, ahead of a joint session of Saint Lucia's parliament scheduled for Tuesday, April 9, and the subsequent debate of the estimates of expenditure 2019/2020 in the sum of $1,591,589,000.
At the time of writing, the government of Saint Lucia has not made any official announcement of Raymond's resignation or the reason he is at the centre of yet another controversy.
His extramarital activities were called into question in 2017 when, as a minister in the ministry of finance, nude photos of Raymond with his pants down, went viral on social media. The publication of Raymond's photos was accompanied by screenshots of a social media conversation purporting to coerce him into paying EC$700 (US$259) to discourage online publication of the images.
Raymond filed a complaint to the local police that he was the victim of attempted blackmail in relation to nude photos he sent to Curshaby Alexander and Kershel Louis, both of whom were just over 18 at the time in 2017.
The case was withdrawn from the magistrate's court in favour of mediation and settled, to avoid embarrassing court proceedings, testimony and cross examination, because, as one local wag noted, "He would have had to provide evidence of the blackmail, his physical composition and disprove that the 'Vienna sausage club' pictures are not of his stature."
Raymond seemingly felt no remorse for his actions, claiming it was a political hit job.
"I will not give in to political operatives who will use the most disgusting tactics in order to malign my name or to scare me into submission," he said at the time.
More recently, shortly after carnival in Trinidad and Tobago, a video surfaced featuring Raymond at a public function dancing suggestively with a female not identified as his wife.
Last week, recordings of a government minister said to be Raymond engaging in sexually explicit conversations in February and March of this year with a teacher working in Trinidad named Crystal were widely aired on social media in Saint Lucia.
While Raymond's previous misadventures were largely ignored by his cabinet colleagues and the Seventh-day Adventist Church of which he is an elder, it seems that his latest escapade was the final straw as the author of his own misfortune as one local blogger put it.